Visit Our Retail Locations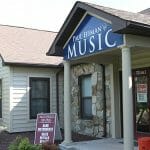 Lagrangeville, NY
1131 Rt. 55, Ste 2B
Lagrangeville, NY 12540
845-452-8528
Mon-Fri: 9am-5pm
Sat: 10am-2pm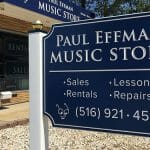 Plainview, NY
600 Woodbury Rd
Plainview, NY 11803
516-921-4543
Mon-Fri: 9am-5pm
Sat: 10am-2pm
Premier band & orchestra store
For Musicians, By Musicians
After nearly thirty years of providing music education programs, we envisioned as musicians what we'd consider the perfect music retail experience. Being educators provided a unique perspective to what instruments mean to children and beginning adult students alike.
Seeing thousands of children each year, opening their instrument case for the first time in awe and wonder, enthralled by the prospect of their musical futures fuels the inspiration of our staff. The experience is really no different for us 'old pros' when we unbox our new instrument, accessory, or musical gadget.
The ultimate musical instrument shopping experience
What's The Worry?
What if I don't like it? What if it doesn't play right? How do I know I made the right choice?
Yeah – we feel the same way, which is why our retail experience is designed to address any musician's concerns. Here is how we tackle these concerns:
Try before you buy
Trial Rooms
Ready to invest in a new instrument? We will set you up in a private studio with a variety of makes and models.
Take all the time you need! We encourage you to try different models – doing so will only increase your confidence when purchasing the "right" model.
free adjustments and service
Extended Warranties & Service Included
Yep, no expensive service contracts or warranty plans. We've got you covered! Just want a cleaning? Adjustment? It's all included!
Honest recommendations
No Commissions
Our staff's only interest is for each musician to have the best tool for them! Our recommendations are always driven by what's best for you.
More importantly, buying a small accessory or beginner guitar will get you the same time and commitment from our staff as buying a $5,000 professional horn. Customer service is engrained in our DNA – everyone is treated like a VIP.
Working with your teachers
Community Relationships
We work along side local band and orchestra directors to help guide purchasing decisions for school-aged students.
No one will know your child's ability, playing style and needs better than a private teacher or school music teacher.
We are teachers, first and foremost
Education
Education is the root of our business and our retail stores share this philosophy.
Each of our stores offer private lessons by professional music educators.
We also love having in-store educational events, where we can often partner with our top brands for free or greatly reduced tickets!
The Brands You Trust
We pride ourselves on carrying the brands we trust and use as musicians ourselves.